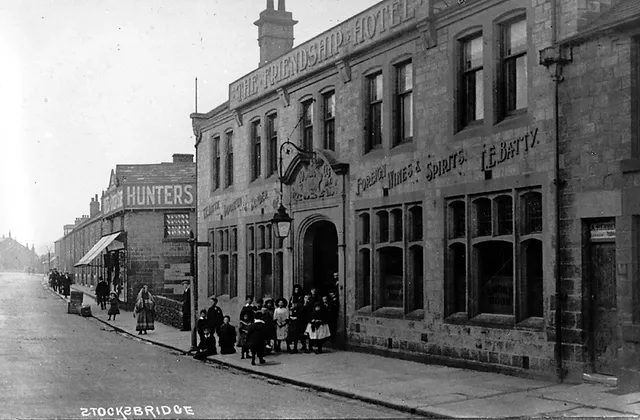 Our History
The Friendship was rebuilt by Thomas (Tom) Edward Batty, in 1903 and advertised as, 'Re-built, Re-furbished and up-to-date.' The building was built to serve the growing town of Stocksbridge with miles of steelworks and thousands of workers. Peak employment was 6500. There is imposing stonework above the central doorway, '1903' and the initials 'TEB' can be clearly seen. This also includes 'a handshake:' This symbol is that of the Stocksbridge Band of Hope Industrial Co-operative Society Ltd. founded in 1860. Tom Batty was a bottler of beers (including 'Bass and Worthingtons' fine ales'). The pub has an example of one.
The Friendship retains a significant part of its original fittings and fixtures in 3 of its original 4 rooms and a lobby bar as well as plenty of tiling. The new owners have carried out a sensitive refurbishment preserving and enhancing the historic interior.
In July 2020, planning permission was granted for the installation of nine en suite rooms on the first floor in order to allow the pub to offer accomodation. These rooms were completed in 2022
There is also an active bowling green behind the pub. It is believed that this was originally built as part of the pub. It is currently used by Stocksbridge Friendship Bowling Club (founded 1911).